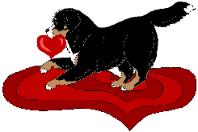 CHALET'S BE MINE LITTER

Born FeBruary 14, 2012
4 Girls and 2 Boys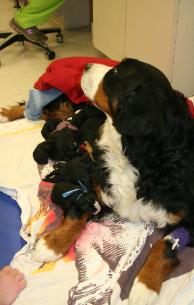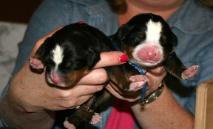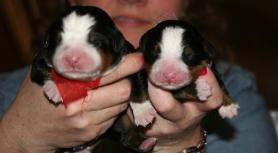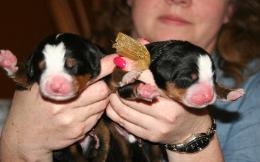 Puppies are four weeks old now!! All doing well and growing fast.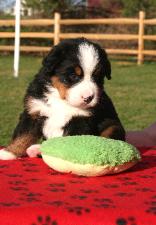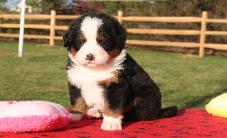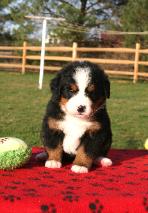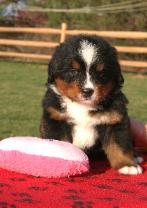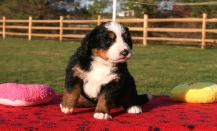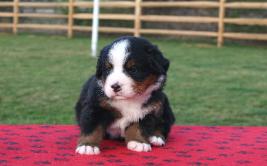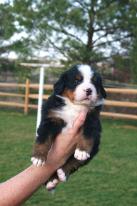 PUPPIES AT 6 WEEKS OLD............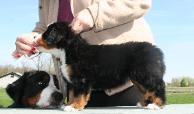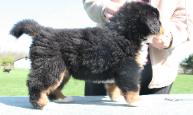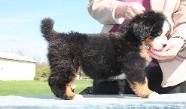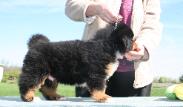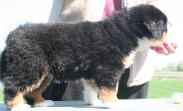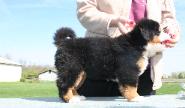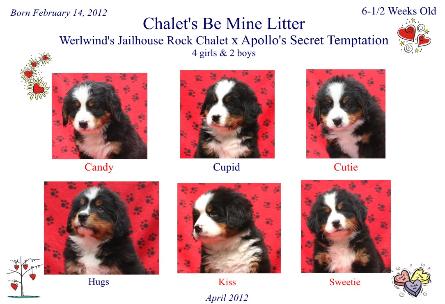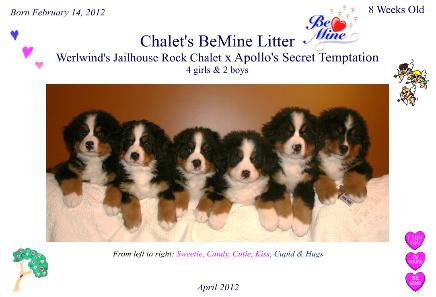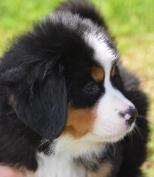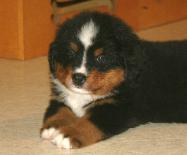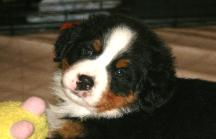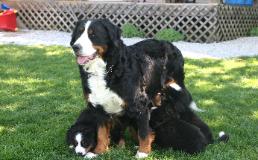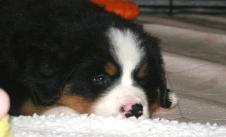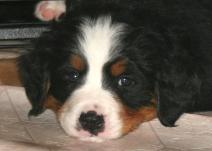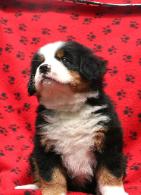 GOING HOME.....................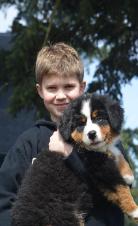 This is Sweetie and her new
call name will be ROXY.
Werlwind's Be Mine
Chalet Valentine. Roxy will
live in WA and be part of
Cindy Switzer's breeding
program.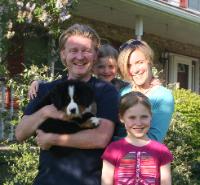 Cupid will now be called JASPER.
Chalet's Betwixt Siasconset
And The Skyline. Jasper will
live in OH with our friends,
Simon, Susannah and their
lovely daughters, Isobel and Thia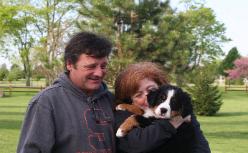 Our Cutie will now be called IZZABELLE
(Izzy).
Chalet's Beyond The Cuteness
.
Izzy will live in MA with Mark and Theresa.
She has a BMD brother and a charmed
life ahead of her! :-)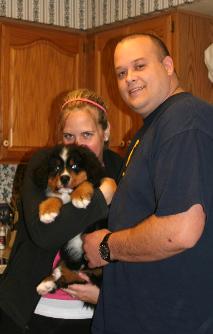 Hugs will now be CAPONE!
Chalet's Be My Huggy Bear
Capone. Capone will live with
a big family of people and three
other dogs too near Dayton OH,
with Shalen and Jeremy.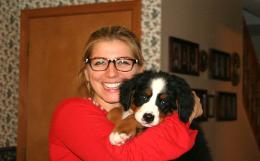 Candy will now be HARRIET (Harri).
Chalet's Be My Candy Kiss
Harriet will be spoiled and loved by
Alex and live in Columbus, OH. These
two are destined to be BFFs.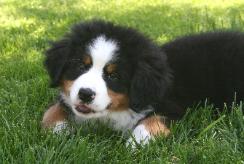 This is Kiss and she will be called KISS.

Chalet's Beginning With A Kiss
.
Kiss was our pick to keep with us at
Chalet Bernese. We hope she will grow
up and do well in the show ring and be a
part of our future breeding program.

Thank you, Ava and Rocco, for these beautiful puppies. It
was our honor to raise them and love them for these last two
months. We wish them all wonderful Berner-Lives in their
new forever homes.
Thank you also to our families who have taken one of our
BE MINE puppies home. Give them lots of love and
attention and they will give you ten times the joy in return!!!