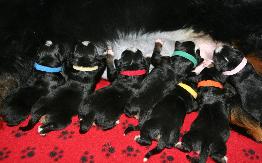 HURRAY! Our DESIGNER litter has arrived. We are so
thrilled to welcome them to Chalet Bernese.
Cheri had 5 boys and 2 girls on 2-22-15

sire CHALET'S ALPINE CROSSING BORDERS
dam MON CHERI CHALET VOM RUMMELSBACH

OSCAR (Oscar de la Renta)

DOLCE (Dolce Gabbana)

LOUIE (Louis Vuitton)

CALVIN (Calvin Klein)

SERGIO (Sergio Valente)

VERA (Vera Wang)

Coco (Coco Channel)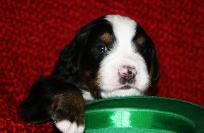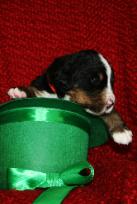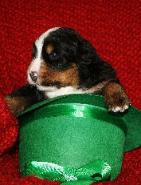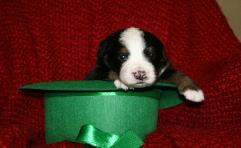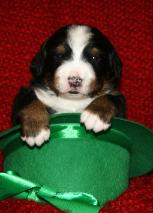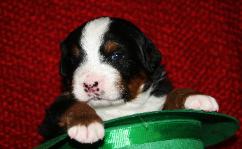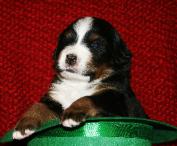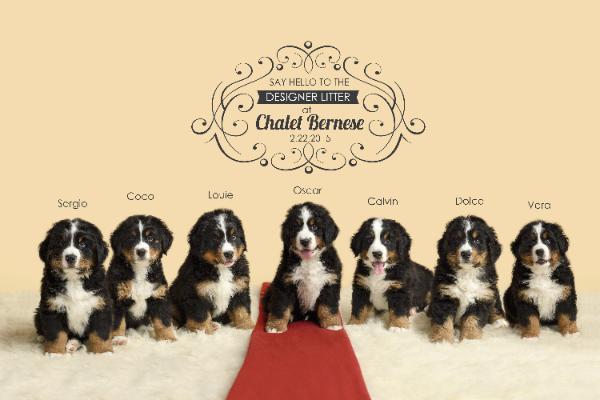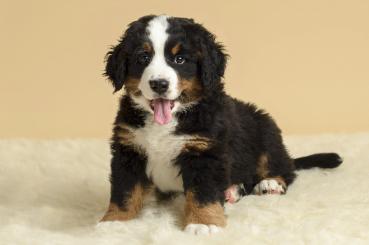 CALVIN is now BUNDY and he
lives with a family in West Chester
with two young boys and two
greyhounds!!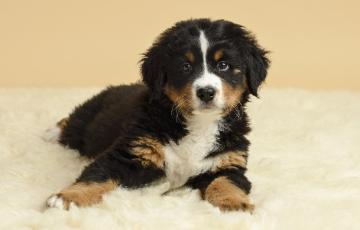 COCO is now SLIM and she
lives in Columbus with a great
young couple. Coco is smart
and of course beautiful.

DOLCE is now BOOMER and he
lives with our Rocco's family in
Kettering. Boomer also has two
young kids to play with!! He is
sweet and loving.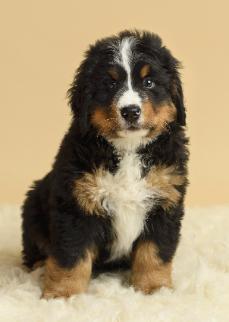 LOUIE is now LEO and he lives
in IN with another one of Miles'
sons from a previous litter. LEO
is one lucky boy and his family
adores him.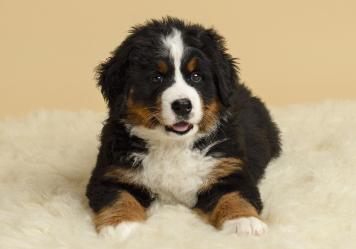 VERA is now MIA and she is
living north of Columbus. MIA
will be shown in conformation
as well as performance events.
She lives with an experienced
trainer and three other BMDs!!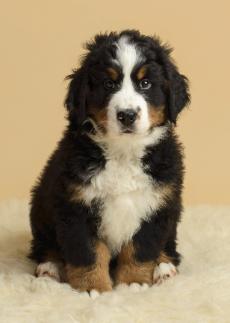 OSCAR is now HUCK and he
lives with a terrific friend of ours
in Cincinnati. He has a big
sister German Shepard and will
also be earning titles.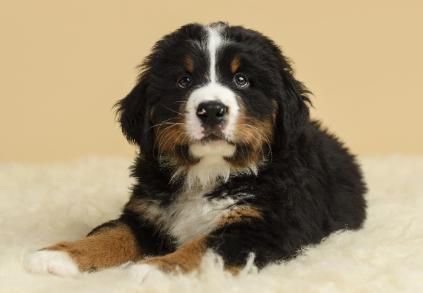 SERGIO is still SERGIO and he will stay with us here
at Chalet Bernese. Sergio is a sweet boy with
fabulous structure and movement. He will hopefully
be a big part of our future breeding program

CHALET'S DRESSED FOR SUCCESS -- SERGIO