KINGDOM LITTER Born 9/14/17

7 girls 2 boys

CH Chalet's Dressed For Success
x
Chalet's Easily Worth The Wait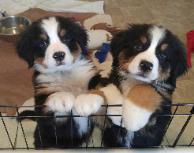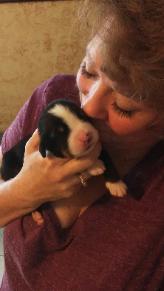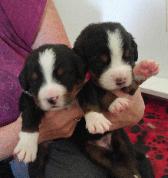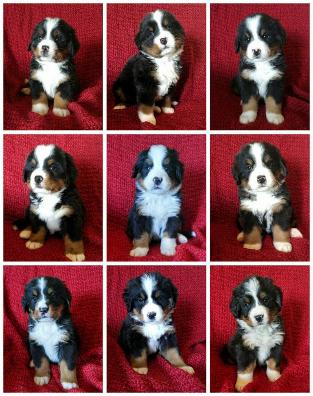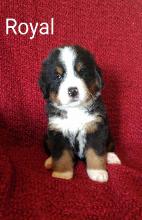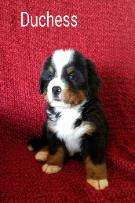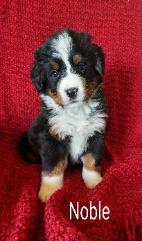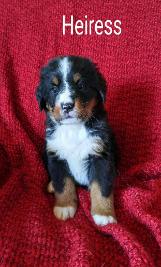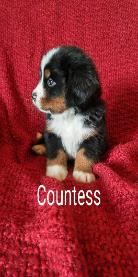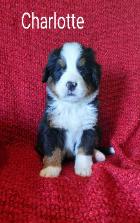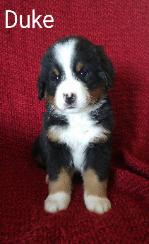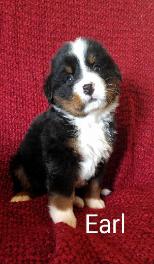 Our KINGDOM Litter arrived
17 days after our Jailhouse
litter. It was a VERY busy
Fall in our house.

This was Pearl and Sergio's
first litter and Pearl
is
an
absolutely wonderful
momma.
We are so very proud of her.
There will be two puppies
chosen to keep this pedigree
going....

ROYAL and DUKE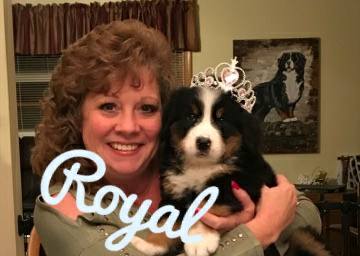 Royal will stay here at the Chalet. She
was given her name to honor her Grandma
Kiss.
We lost Kiss tragically when the puppies
were about 6 weeks old.

***********
Chalet's Kingdom of Royal Kisses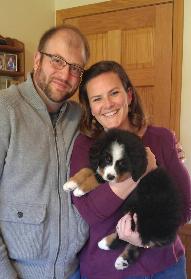 Duchess will now be
PENNY and live in OH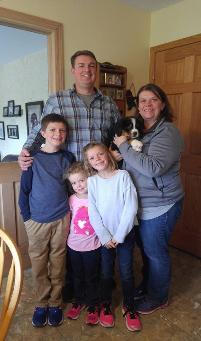 Countess will now be
Marge Hazel and live
nearby the Chalet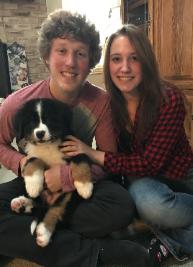 Earl will now be
Zeke and live
in OH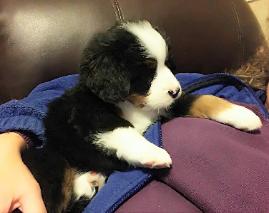 Charlotte will now be
BUNNY.
She will live in CT with
Moby and Sue!! Moby
was Elvis from our
Graceland Litter.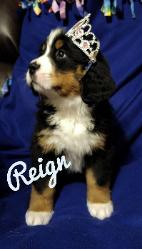 Reign will
now be
Chesney
and also live
in OH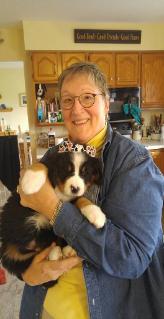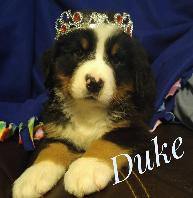 Duke will now be THOR. He will live with our good
friends, Mary and Tom in OH. Thor will be shown in
conformation and grow up to be a true working dog.


Chalet's King Of My Heart Alpine
Myth CGC

Heiress will now be
FREYA and she will
live in NYC!!
She will have great
adventures and be
loved by two
humans and a few
cats!!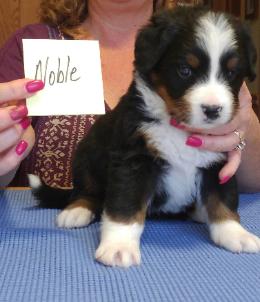 Noble is s
till
Noble and she
lives with our
friends in
Cincinnati with
her little
brother,
Schnapsssss