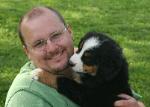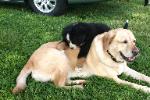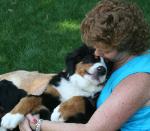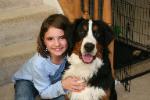 TUCKER

Our sweet Tucker was born on Patty's birthday and Easter
Sunday in 2009. He was not a planned addition but somehow he
came home with us in June!! :0) He was such a joy to be
around. Always happy and jolly, ready for action and attention.
Tucker was very attached to Patty and hung on her every word
and followed her everywhere.
At sixteen weeks of age, Tucker was diagnosed with juvenile
cataracts. He had limited sight but could regain his vision with
an operation. He had this procedure done at 9 months and
recovered very well.
Tucker did well in dog school and grew quickly. He had some
pano pains and he had a habit of eating socks! He swallowed
them whole, so we didn't know of his secret passion until they
started to come out the other end!! Unfortunately, two of them
did not pass through and Tucker had surgery at 4 1/2 mths to
remove them!! He recovered well and we changed our laundry
procedures immediately!
While Tucker was a charming and friendly pup with people, he
wasn't getting along with our other four dogs. This was
upsetting and grew quickly to picking fights. He is receiving
special training regarding this, but we feel strongly that he will
thrive in a one-dog home. He wants to please and enjoys a close
bond with his people, but doesn't want to accept a place within
the pack. We are in the process of looking for the perfect match
for him as well as continuing his training.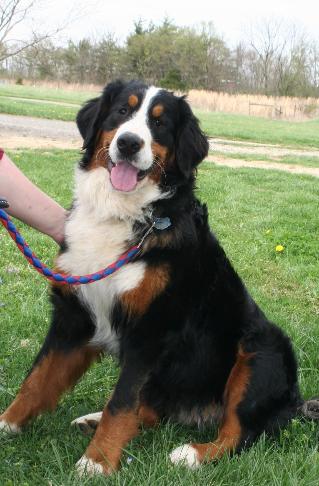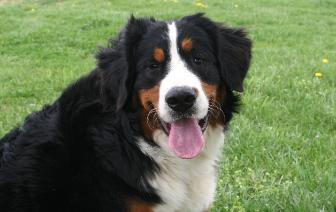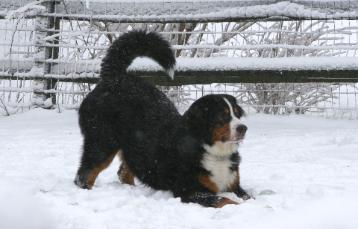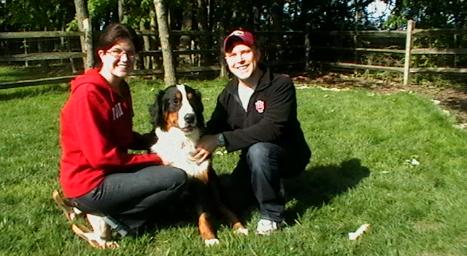 May 2010
Tucker meets his new family. This is Andrew and
Kelly and they have adopted our Tucker. He is truly
missed here and I think of him all the time. I know
this was the right choice for Tucker, and I am glad to
hear that he is doing well and is loved and adored by
his new family. I hope that life brings us east soon so
that we can visit. Tucker is going to live a wonderful
Berner Life in CT and he will be in our hearts forever.

I had the pleasure of visitng Tucker, Andrew and
Kelly in June 2010. Tucker is living a wonderful
life, and it was so
wonderful
to see him. He
has made Andrew and Kelly very happy
,
and
they are obviously taking great care of him!!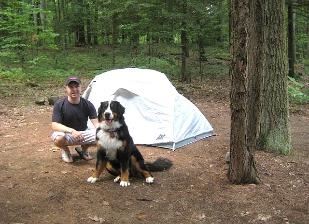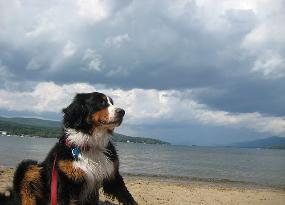 Tucker on his camping vacation!!!