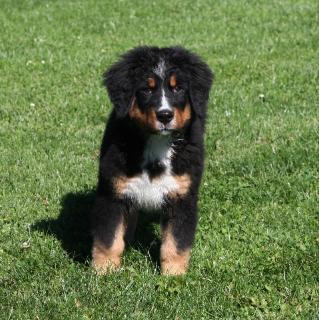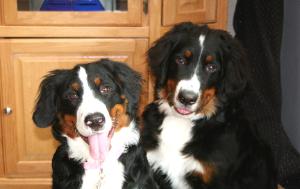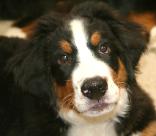 Riley Visits
:
We were
so happy to have the
chance to watch Riley for
a weekend!! 6 months old
and the siblings were
together again. What a
funny girl Riley is!! A
pistol and she really had a
blast playing with our K9
crew.
July 2011

MILES WINS PUPPY CLASS at SPECIALTY!!
Miles and Patty entered in the Puppy Class at the
Canfield show, NCBMDCO Specialty, and Miles wins
his class. It was a wonderful weekend and the first
time in the ring for both Patty and Miles!! Aug 2011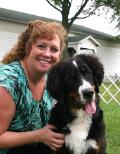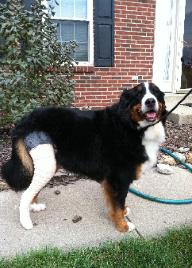 Sophie needs ACL
surgery. August 2011.
Her recovery is going
very well.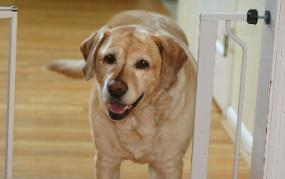 HURRAY!!! Our
Sadie Girl
turns 10 years
old!!!
Sept 2011

ROCCO and Patty are now
DELTA THERAPY DOG
PARTNERS!!! (December 2011)
Rocco and Patty will be visiting
the Loveland Primary School
and work in the special
education dept.

FEBRUARY 14, 2012
The BE MINE litter is born!!
We are thrilled to welcome
four girls and two boys into
the world! Please see our
PUPPIES page for more
details.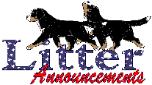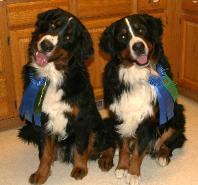 MILES
and
ROCCO
debut in
Obedience and Rally, both
earning first place and first legs
towards their RN and CD titles!!
Miles competed in Rally Novice
and ROCCO in Obedience.
SO proud of our young boys.

March 2012

NALTIONAL SPECIALTY 2012

Both Miles and Rocco did terrific at
our National Specialty in PA. Miles
earned his
Rally Novice Title
and a
second leg to his Beg Novice.
Rocco earned a second leg in Rally
Novice and a second leg toward his
CD. We were very proud of them
and Miles took first place in both
classes and Rocco second in both
of his classes!!! WTG boys.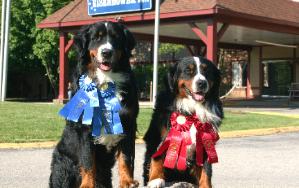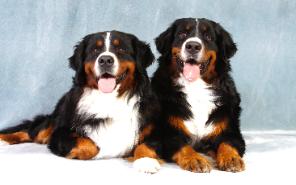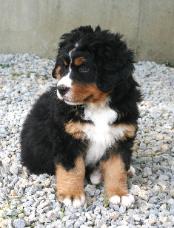 Chalet Bernese
welcomes
SCARLET!!

Chalet's Venture V
Crimson Harvest!!!
April 2012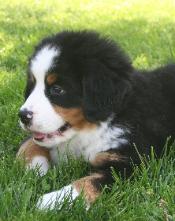 Our ROCCO x AVA
daughter!!!

Chalet Bernese will
keep
KISS
from the
BE MINE litter.

Chalet's Beginnning
With A Kiss

ROCCO earns his CD
(Companion Dog Title) !!!
5/25/12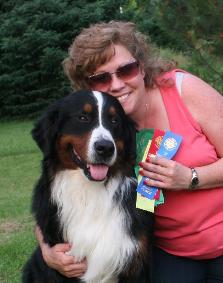 MILES earns his Beginner
Novice title!! 5/25/12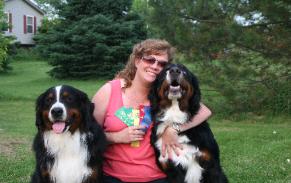 Rocco earns his Rally Novice Title
July 2012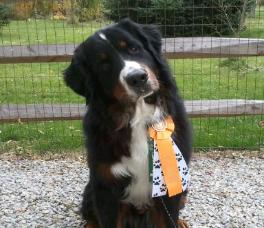 Miles adds his CD...Rally Novice
and Rally Advanced titles to his
name!!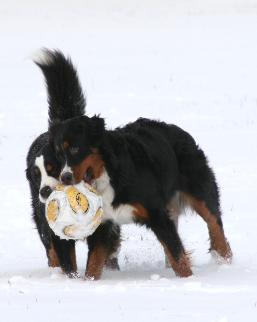 We will miss our Scarlet

JANUARY 2013
Scarlet moved to a new home in
Northern OH. She is doing
wonderfully there with her new
family. She has a Pyr big brother,
Frank, to play with. Her new family
adores her and she is loving life.
We miss her but know she is in just
the right place. !! Thank you Karri
and Kim for loving her and giving
her a wonderful Berner life!

PLEASE WELCOME our new pup:
Mon Cheri Chalet vom
Rummelsbach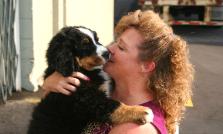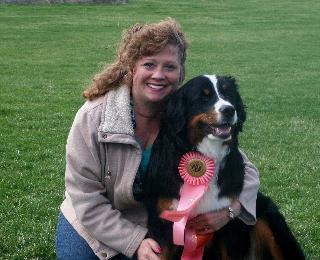 Cheri wins BOB and Working Group at a
Puppy Match. We are enjoying working
together in the ring and Cheri moves
beautifully. :-) (April 2014)

SUMMER 2014 - has been successful for
Chalet BMDs in both conformation as
well as OBE and Rally!! Miles earned a
Major win and Kiss brought home 5 AKC
points from two shows. Cheri and Kiss
earned titles in OBE and Rally
HURRAY for Miles, Kiss and Cheri!!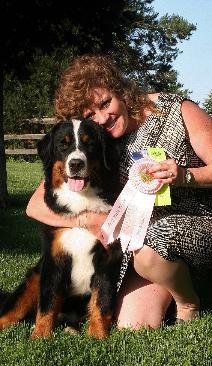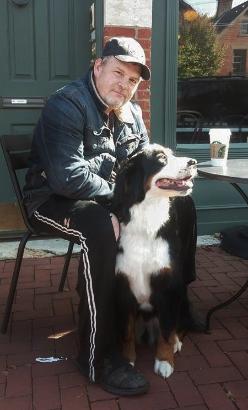 STERLING now lives with
John in Columbus. She loves
her life with him and her new
friends. We miss her here at
Chalet but know she is fulfilled
and happy with John.

We welcomed
HARLEY to Chalet
Bernese in July
2014

CHERI is WB, BOW, BOS at the
Delaware OH dog show in Oct 2014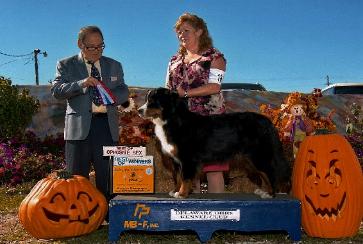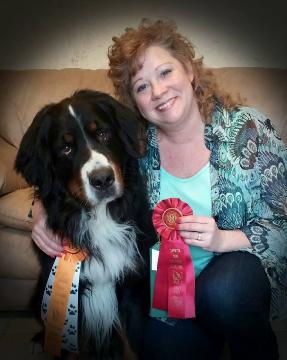 Rally
Excellent Title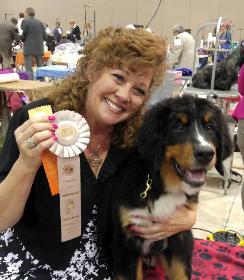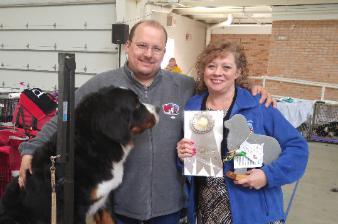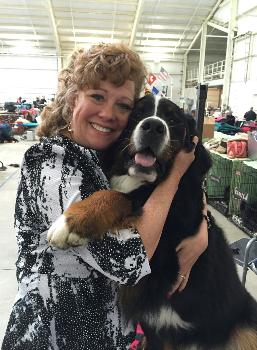 SERGIO finishes his AKC
CHAMPIONSHIP from the BBE
class and all owner-handled!!!
NOVEMBER 2017

SERGIO is a GRAND
CHAMPION March 2019 with 5
major wins and limited shows!!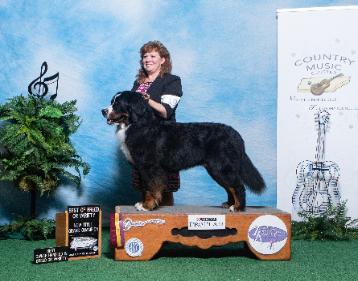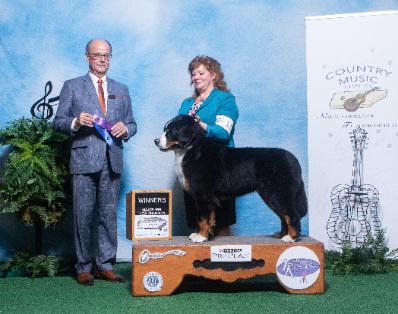 ROYAL is a CHAMPION!!!